Saint Josemaria was born on January 9, 1902. Here are four videos about his life and teachings.
For Saint Josemaria's birthday on January 9, we offer some excerpts from an article published by "Real Clear Religion" entitled "The Tweetable Saint."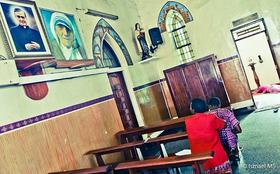 A new video of Saint Josemaria offers 44 brief clips from his oral preaching between 1972 and 1975 in Europe and Latin America. It can be downloaded or purchased from Beta films with English subtitles.
You... pride? About what? (The Way, 600)
When pride takes hold of a soul, it is no surprise to find it bringing along with it a whole string of other vices: greed, self-indulgence, envy, injustice. The proud man is always vainly striving to dethrone God, who is merciful to all his creatures, so as to make room for himself and his ever cruel ways.
We should beg God not to let us fall into this temptation. Pride is the worst sin of all, and the most ridiculous. If, with its multiple delusions, it manages to get a hold, the...

"It is in the midst of the most material things of the earth that we must sanctify ourselves, serving God and all mankind."
SAINT JOSEMARÍA

, Founder of Opus Dei