This requires firm convictions and a good knowledge of one's faith.
Homily and gallery of photos from the Mass celebrated in Rome by the Prelate on the first anniversary of the death of Bishop Javier Echevarría, his...
Unity of life is an essential feature of the spirit of Opus Dei. This article by Guillaume Derville, in 2 parts, explains what this means in practical...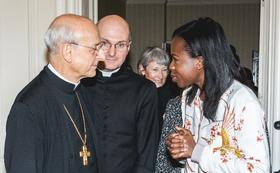 Centre your life on Christ, Opus Dei Prelate tells members in London visit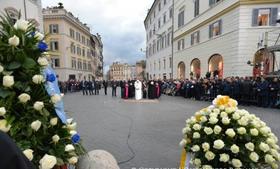 Angelus address of Pope Francis on December 8, feast of the Immaculate Conception. "Sin ages us, because it makes the heart sclerotic, it makes it...
In an award ceremony for the 2017 Ratzinger Prize, Pope Francis highlighted Benedict XVI's love for the truth. We offer our readers a free eBook with...
Jorge Mario Bergoglio was born in Buenos Aires on December 17, 1936, the son of Italian immigrants. With affection and gratitude on his 81st birthday,...
December 12 is the feast of Our Lady of Guadalupe. An account of Saint Josemaria's pilgrimage to Our Lady of Guadalupe in Mexico, in May 1970, where...
This Sunday is the beginning of Advent, a time to prepare for our Lord's arrival on Christmas.
recent articles on christian life
We should let Jesus know that we are children. And when children are tiny and innocent, what a lot of effort it takes for them to go up one step. They look as though they are wasting their time, but eventually they manage to climb up. Now there is another step. Crawling on their hands and knees, and putting their whole body into it, they score another success one more step. Then they start again. What an effort! There are only a few more steps to go now. But then the toddler stumbles, and whoops! down he...
... goes. With bumps all over and in floods of tears, the poor child sets out and begins to try again. We are just like that, Jesus, when we are on our own. Please take us up in your loving arms, like a big and good Friend of the simple child. Do not leave us until we have reached the top. And then oh then! we will know how to correspond to your Merciful Love, with the daring of young children, telling you, sweet Lord, that after Mary and Joseph, there never has been...